EVENT
British Flowers
Grace & Thorn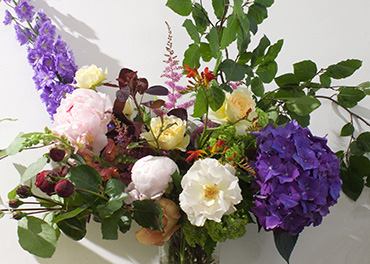 Wednesday 3rd August
7pm-9pm

Drawing on the worlds of nature, art and fashion rather than traditional florist designs, Grace & Thorn plays with unique combinations of textures and patterns so no two displays are ever the same. Quickly attracting a cult following, this is your chance to learn how to create a bouquet Grace & Thorn style! Taught by founder Nik Southern, the workshop will focus on making a hand-tied bouquet using the best seasonal, British flowers. An accessible and fun evening held in Bethnal Hall, Nik will encourage people to play with their designs and express themselves in their flowers, meaning everyone will leave with a unique arrangement.

About your host

Inspired by her grandparents, who used their kitchen as a potting shed, Nik Southern founded Grace & Thorn in 2011. Opening her tiny floral studio onto East London's busy Kingsland Road, her philosophy was simple: help people to see flowers and plants in a different way.
- £0