EVENT
Dumpling Party!
Dumpling Shack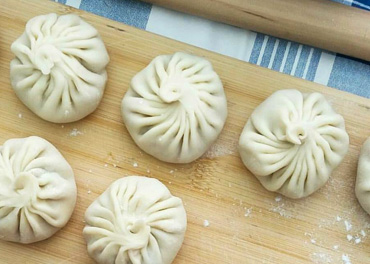 Sunday 7th August
12pm-2.30pm

Dumplings, dumplings, dumplings! Dumpling Shack have been serving up some of the best handmade dumplings in London at Schoolyard Market and now it's time to discover their secrets. Learn how to make shengjianbao (pan-fried soup dumplings) with founder John Li, then sit down for a family-style lunch, all in the stunning surroundings of the Typing Room. The workshop will feature how to make the dumpling dough and jelly soup broth, what goes into the
meat filling and, most important of all, how to intricately fold the dumplings.

About your host

John Li runs the infamous Dumpling Shack in the Schoolyard at Broadway Market, serving up the freshest handmade dumplings to queues of hungry Londoners every Saturday. All the dumplings are made from scratch, from the fillings to the dough, often served up with homemade soy milk.

- £0