EVENT
The Geometry of Pie
Holborn Dining Room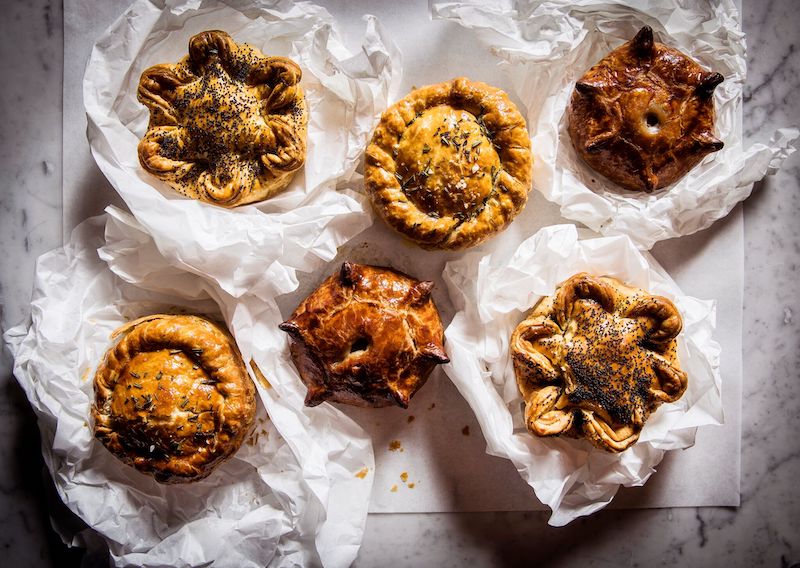 The event may be over but you can watch our short food film 'The Geometry of Pie' here.

Monday 25th February 2019
6.30pm

Rosewood London
252 High Holborn
London WC1V 7EN

To mark the launch of ATT Films, we're hosting a special dinner at Holborn Dining Room, celebrating the premiere of 'The Geometry of Pie', a film exploring one chef's obsession with a British classic.

'The Geometry of Pie' follows Executive Head Chef and renowned pastry expert Calum Franklin around London, capturing glimpses of churches, museums and architectural details – from Whiteleys to the British Museum – that influence his pie designs, as well as showing the process behind the pies served to diners each day at Holborn Dining Room. Fascinated by his attention to detail, the film delves into the intricacies of perfect pastry and reveals the inspiration behind his spectacular creations. From art to architecture, MC Escher exhibitions to antique moulds, Calum draws on both historical references and everyday details to design and build pies that look as good as they taste.

Hosted within The Glenlivet Glade at Holborn Dining Room, a cosy winter terrace under a starry "night sky", the film screening will be followed by a special pie menu created by Calum and his team exclusively for the premiere, paired with drinks by The Glenlivet.

Tickets include the film screening, dinner and The Glenlivet cocktails.

Please note that tickets are non-refundable but you may transfer your ticket if desired.

Tickets - £65