EVENT
Still Life: Photography & Styling
Hannah Argyle & Jessica Bride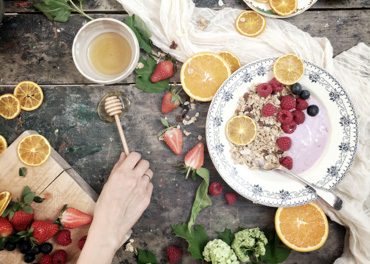 Wednesday 13th July
10am-3pm

Join photographers and Instagrammers @hannahargyle and @belleannee for an inspiring day of food and flower styling in the iconic Corner Room. Through hands on demonstrations you will learn rules of composition and how to use light – the essential tools for all great photography no matter what equipment you are using. There will be practical advice on the whole process, from inspiration and execution to editing and finding your signature style. Hannah and Jessica will also offer hints and tips to help you maximise your Instagram account and create a gallery you are proud of.

This workshop also includes a two-course lunch in the Corner Room at 12pm.

About your hosts

Jessica Bride (@belleannee) is a New Orleans native living in London with her English husband and three children. Following a career in the restaurant industry she is now a food, lifestyle and travel writer and Instagrammer. Find her at www.belleannee.com.

Hannah Argyle (@hannahargyle) is a passionate photographer and stylist living in Northamptonshire with her husband and two young sons. Having discovered a love of photography through Instagram three years ago, she now photographs families and newborns professionally, as well as creating content for Instagram and her blog www.hannahargylephotography.com.
- £0