EVENT
Summer Preserves
Newton & Pott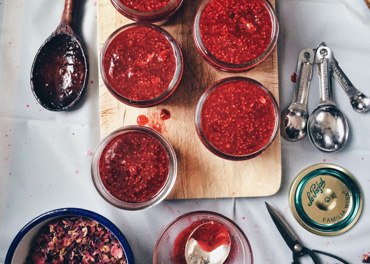 Thursday 11th August
7pm-8.30pm

Learn how to get the most out of the seasonal glut by making a stone fruit or summer berry jam. Take the fear out of home preserving while you learn about bacteria and safe sterilisation techniques. Discover the age-old technique of 'saving the season' with the modern approach of lower sugar content while exploring fun flavour combinations. And get to take home jars of your jam creations to share among your friends and family.

About your host

Kylee Newton is a passionate self-taught preserver selling her wares at London's Broadway Market and delis throughout the UK. She's the author of The Modern Preserver which is an insight into her creative flavour matching and a seasonal take on this age-old artisan while promoting the ideals of waste not, want not in food.

- £0