EVENT
Voices At The Table No.13
Ace Hotel Shoreditch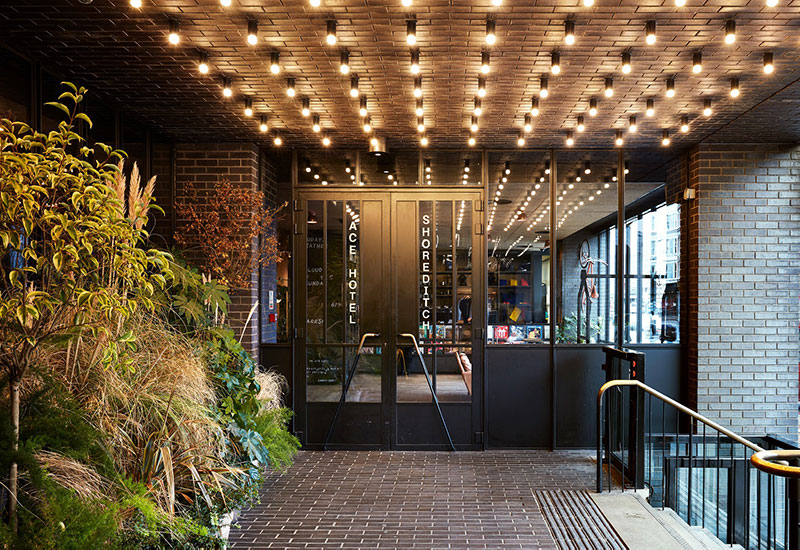 Wednesday 3rd July 2019

Ace Hotel, 100 Shoreditch High St, London E1 6JQ
Doors open 6.30pm, performances start 7pm


Voices At The Table is a series of curated evenings of readings and performances around food, bringing together an eclectic mix of voices across the literary, performance and food worlds.

For our 13th event of the series we're ascending to the top floor of Ace Hotel, with spectacular views overlooking the City. Join us for an evening of food and entertainment, drawing together writers, chefs, novelists, poets, artists and performers to explore the joys and complexities of food culture.


SPEAKERS

Dan Hancox – writer and journalist who focuses on music, politics, cities and culture. Dan's recent book 'Inner City Pressure: The Story of Grime' was published last year and shortlisted for the 2019 Penderyn Music Book Prize, as well as being named 2018 book of the year in The Guardian, NME, and New Statesmen.

MiMi Aye – food writer and cookbook author. MiMi has written for Red, Metro, Eater London, The Guardian and appeared on BBC Radio 4's Food Programme, Woman's Hour and BBC Two's A Question of Taste. British-born to Burmese parents, MiMi is a passionate advocate for Burmese food, a subject she explores in her second cookbook 'Mandalay'.

Emmanuel Iduma – novelist, photographer and travel writer. Emmanuel is a Nigerian writer based in New York, where he also teaches on the MFA Art of Writing at the School of Visual Arts. His most recent book 'A Stranger's Pose' was published last year, and is a book of travel stories that combines photography, memoir and travel writing.

Sue Quinn – food writer and cookbook author. Sue has published more than a dozen cookbooks, with her latest – 'Cocoa' – published earlier this year. Sue was awarded the Guild of Food Writers British Produce Award in 2018, and the Fortnum & Mason Award for Online Food Writer in 2016. Her writing has appeared in The Telegraph, The Sunday Times, BBC Good Food, and Delicious magazine.

Henrietta Lovell – tea expert, explorer and founder of Rare Tea Company. Henrietta founded the Rare Tea Company in 2004, believing there was a market for high-quality loose-leaf tea in a nation devoted to the teabag. Her recently-published book, 'Infused: The Adventures of the Rare Tea Lady' is a delicious infusion of travel writing, memoir and recipes depicting her journey in the tea world.

Shagufta K Iqbal – artist and poet. Shagufta's poetry book 'Jam is for Girls: Girls Get Jam' was published in 2017, and she has performed at Glastonbury, Plymouth Literature Festival, Bloomsbury Festival, Bristol Poetry Festival, Birmingham MAC and Bristol Old Vic. Her poetry-film 'Border' was screened at London Short Film Festival, Encounters Film Festival, and Tongues on Fire.

Marie Mitchell & Joseph Pilgrim – chef / restaurant manager. Marie and Joseph founded the food project Island Social Club, currently based in Hackney. The food and drink served is based on exploring their Caribbean heritage and the project aims to re-root British Caribbean culture in London. Their residency has received critical acclaim and has featured in The Guardian and The Evening Standard.

Julie Cheung-Inhin – actor and writer. Julie is British-born Sino-Mauritian, with past performances in 'Eastern Star' at Tara Arts and 'Love's Labour's Lost' at The Rose Playhouse. She is the creator of 'No More Lotus Flower!', a satirical show on the absurdities of being a British East Asian actor in the UK today, which was published by Oberon Books in the anthology 'Foreign Goods Last Forever'.

Selina Periampillai – British-born Mauritian chef and cookbook author. Selina hosts supperclubs, cookery classes and caters traditional Mauritian food around London. She has written for British Airways High Life, Jamie Oliver, Air Mauritius and National Geographic Traveller. Her debut cookbook, 'The Island Kitchen' published by Bloomsbury is a culinary journey around Mauritius and the Indian Ocean islands that combines tantalising recipes, travel stories and an insight into her heritage.



Tickets include the performances, cocktails from Our/London and snacks from Ace Hotel.

Please note that tickets are non-refundable but you may transfer your ticket if desired.
Tickets - £20