EVENT
Tacos, Pickles & Tepache-iladas!
Freddie Janssen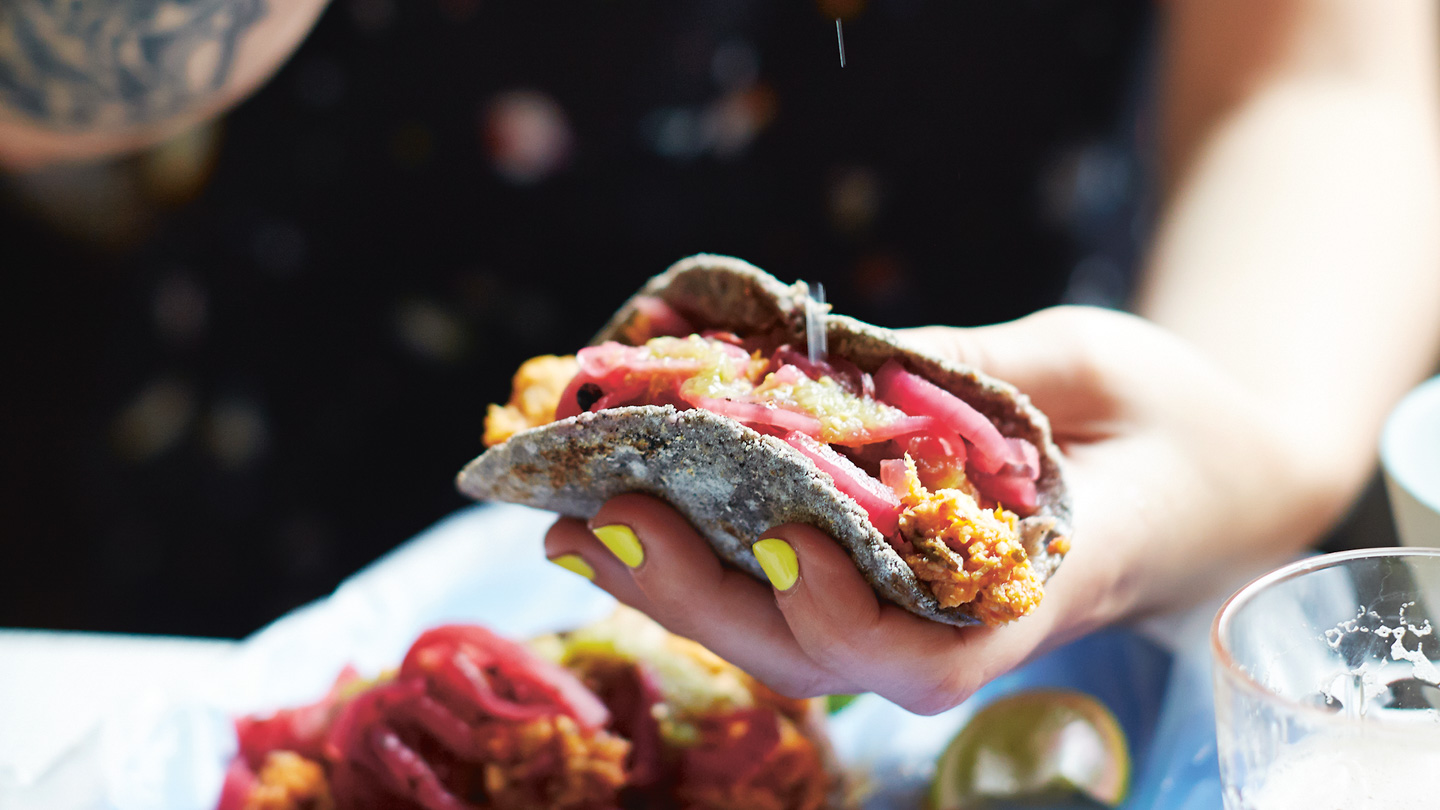 Sunday 10th July
1pm-4pm

Pickle-obsessed Freddie Janssen is throwing a taco party! Join Freddie and friends for an afternoon of pickling, Baja fish tacos and tepache-iladas in the intimate setting of a Town Hall Hotel apartment. The event will feature pickling, taco-pressing and tepache-making (Mexican fermented pineapple drink), followed by a family-style lunch with cocktails. Tickets include all food and drink, as well as a take-home pickle gift.

About your host

Pickle-lover Freddie Janssen moved to London from Maastricht, Holland in 2008. She is the founder of F.A.T, a pop up cafe, supperclub and purveyor of pickles, kimchi and sauces, all made by Freddie, which are stocked in restaurants and stores across London. She also runs a market stall at one of the capital's newest food destinations, Druid Street Market.

- £0