EVENT
Voices At The Table No.6
Second Home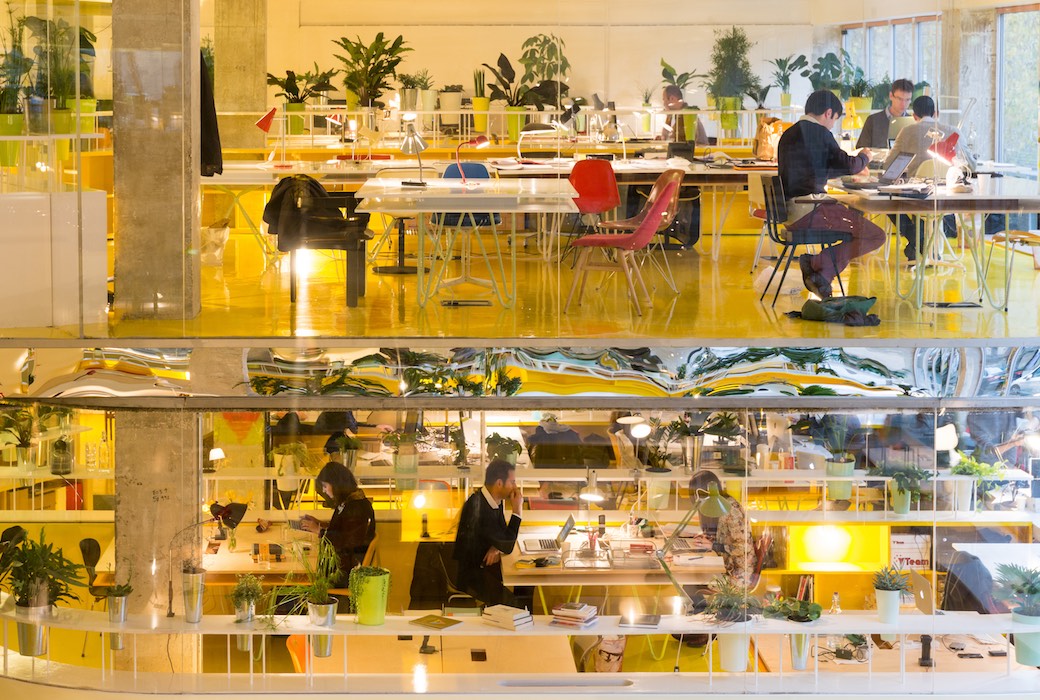 Wednesday 25th April 2018
Second Home Spitalfields, 68 Hanbury Street, London, E1 5JL
Doors open 6.30pm, performances start 7pm
Voices At The Table is a series of curated evenings of readings and performances around food, bringing together an eclectic mix of voices across the literary, performance and food worlds.
For our 6th event of the series, we're heading to Second Home Spitalfields for our biggest event to date. Join us for an evening of food and entertainment, drawing together writers, actors, editors, poets, chefs, novelists and broadcasters to explore the joys and complexities of the culinary world.
Plus, to tie in with the entrepreneurial spirit of Second Home, we're collaborating with some of our favourite up-and-coming chefs and start-ups. Sip on cocktails from Our/London, Lurvill's Delight and Nonsuch Shrubs, and feast on Brazilian pí£o de queijo from Dona Rita, savoury bites from pastry chef Henrietta Inman and incredible ice cream sandwiches from Happy Endings.
SPEAKERS
Anna Jones – cook, writer and stylist, Guardian columnist and author of the bestselling 'A Modern Way to Eat', 'A Modern Way to Cook' and 'The Modern Cook's Year', reading a piece on herbs from 'An Everlasting Meal' by Tamar Adler.

Pete Brown – award-winning writer, broadcaster and beer lover, author of nine books including 'Man Walks into a Pub' and 'Three Sheets to the Wind', reading a preview from his next book.
Lisa Markwell – The Sunday Times Food Editor, CODE Quarterly Editor and private chef, reading a piece specially commissioned for the evening.
Darren McHugh – General Manager of The Ledbury. Prior to working in hospitality, Darren was a professional actor and writer working in theatre, film, television and radio. He'll be reading the poem 'Treacle' by Paul Farley.
Selina Nwulu – Yorkshire-born writer, poet, essayist and Young Poet Laureate for London 2015-6, reading poems from her recent 'Writer and Creator in Residence' at the Free Word Centre and Wellcome Trust.
Laura Freeman – journalist and author, reading from her new book 'The Reading Cure: How Books Restored My Appetite'.
Will Harris – Anglo-Indonesian writer and Assistant Editor at The Rialto, reading a piece specially commissioned for the evening about rendang curry.
Emma Glass – novelist and research nurse specialist at Evelina London Children's Hospital, reading from her debut novel 'Peach'.
Dan Saladino – producer and presenter of BBC Radio 4's The Food Programme. His programmes have received awards from the likes of The Guild of Food Writers, Fortnum and Mason and The James Beard Foundation. He'll be reading a piece entitled 'Oranges' by The New Yorker writer John Mcphee.
Daniel York – award-winning writer, filmmaker and actor who has appeared at the RSC, National Theatre, Donmar Warehouse and most recently The Shadow Factory, as well in films, TV and radio, performing a chilling passage from Shakespeare's Titus Andronicus.
Tickets include the performances, cocktails, snacks and ice cream sandwiches.
- £0