PRODUCT
Lisa Ommanney x ATT
Ceramic Bowl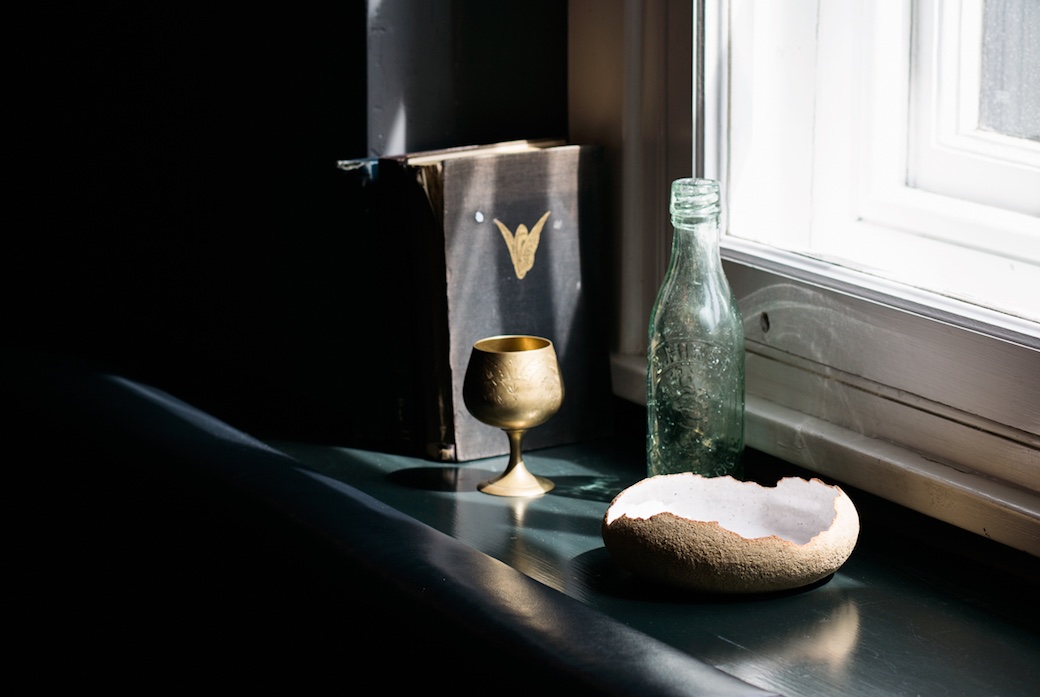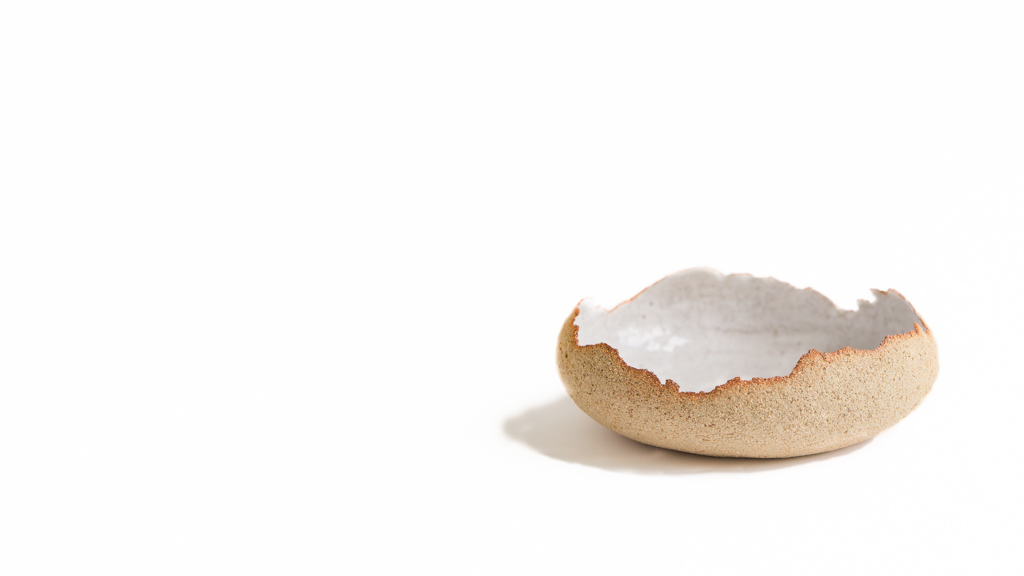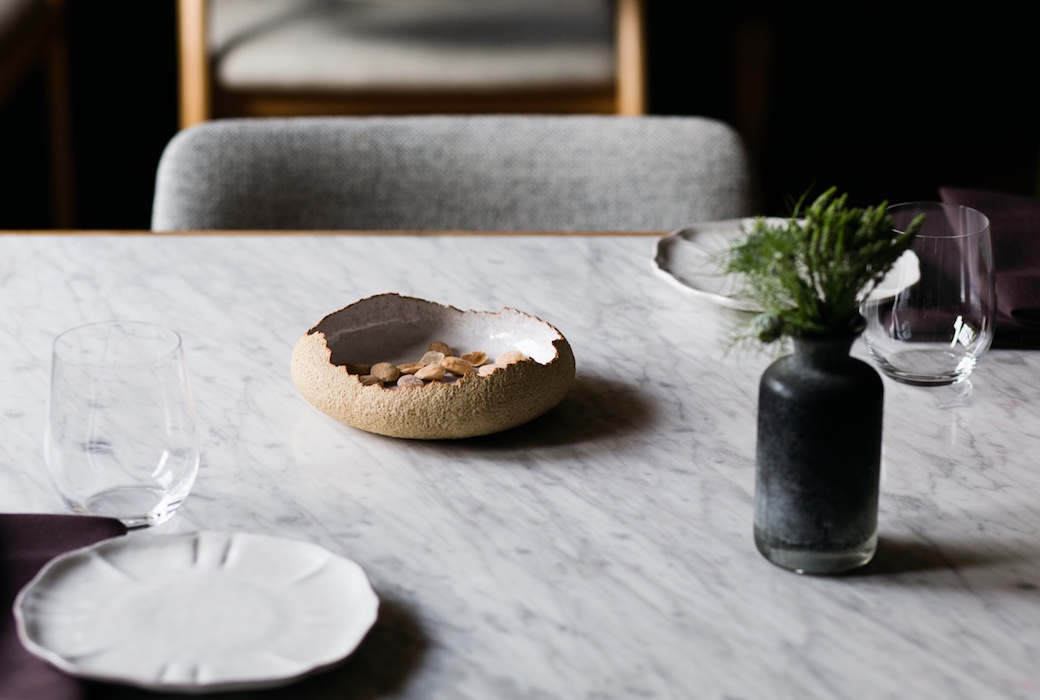 Lisa Ommanney is a Hackney-based ceramicist making functional hand-built pieces. Lisa's work is inspired by parallel loves of natural beauty and urban decay, with a deep respect for ancient and primitive clay work. She has a particular interest in the contrast of naked, unglazed clays against mixed and layered glaze colours, with a broad style that ranges from intricate, graphic slab work to gentle curves in pinched forms. We've partnered with Lisa to create an exclusive piece for At The Table.

This 'ragged edge' bowl is hand built using grogged crank clay, with a gloss white glazed inner. The semi-enclosed vessels are gently formed by hand, with a flat base, thin pinched edge and distinctive toast line, created by a reaction between the glaze and the clay. Due to the nature of the clay, these are 'dry' bowls, and are not suitable for use with wet food items. Perfect for serving fruit, nuts and nibbles, or simply displayed as a beautiful object. We keep ours on the coffee table to admire and keep small trinkets safe.

Size: 15 x 5 cm

Please note that variations and imperfections will occur, adding to the beauty and integrity of the handmade items.

This product currently ships to the UK only. Please allow 1 to 3 days for processing before shipping.
£70