EVENT
Makers Market Workshops
At The Table Presents... Makers Market Workshops at Canopy Market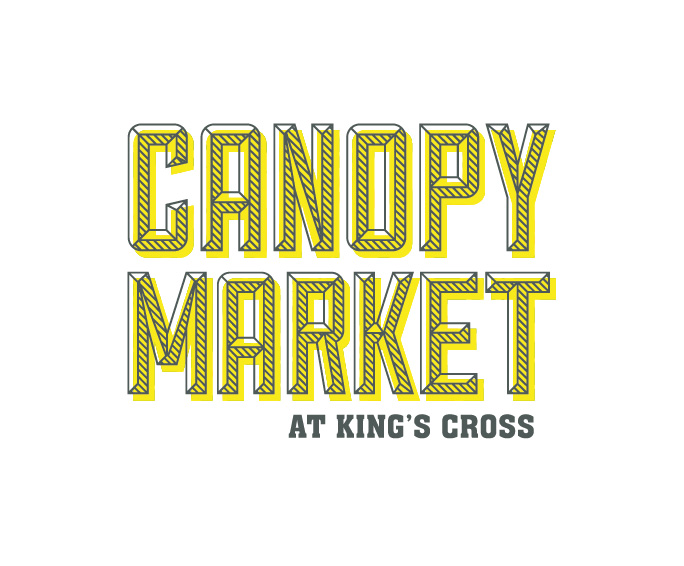 A series of creative and culinary workshops at Canopy Market, King's Cross hosted by our favourite chefs, creatives and makers.

All workshops are free to attend. Reserve your place below.

WORKSHOP SCHEDULE

Friday December 15th
6pm - Worm London


Saturday 16th December
12pm - Jamu Kitchen
1.30pm - Rebel Rebel
3pm – The School of Artisan Food
4.30pm - Above Sea Level


Sunday 17th December
12pm - Elly Pear
1.30pm - Made in Arts London
3pm - Ren London
4.30pm - Kamm & Sons







Worm London
Friday December 15th, 6pm
"Festive table setting & floral design with Worm London"


About the workshop:
Worm London are floral stylists based in East London. From fashion designers and big brands to local restaurants and supperclub hosts Jackson & Levine, they've worked with an impressive client list to design impressive floral displays. In this special one-off workshop they will demonstrate how to style your festive table with flair and show how to make a festive floral centrepiece for your dinner table. Plus lots of tips on how to bring some wilderness to your tablescape.




Jamu Kitchen
Saturday 16th December, 12pm
"Winter tonics with Jamu Kitchen"


About the workshop:
Ramp up your immune system the natural way with homemade herbs, spices and tonics. Jamu Kitchen's tonics aim to prevent, sooth symptoms and replenish the body with potent anti-inflammatory herbs and spices. Founder Tanita will give you a run-down of her favourite winter recipes from her new book 'Tonic' that won't require a trip to the pharmacy.




Rebel Rebel
Saturday 16th December, 1.30pm
"Christmas wreaths with Rebel Rebel"


About the workshop:
Founded by Athena Duncan and Mairead Curtin, Rebel Rebel has been in the vanguard of the floral revolution in Hackney for the past 13 years. This workshop gives you the opportunity to experiment with floral design and discover how to construct and build beautiful wreaths. You will be given all the materials to create an original and stylish wreath to take home at the end of the session. It's a fun, relaxed experience with a sprinkling of festive Rebel Rebel magic.




The School of Artisan Food
Saturday 16th December, 3pm
"The perfect cheeseboard with The School of Artisan Food"


About the workshop:
Katy Fenwick spent almost 10 years at Neal's Yard Dairy before focusing on British dairy history research and teaching cheesemaking at The School of Artisan Food. In this workshop she'll discuss how to put together the perfect cheeseboard for the festive season including ideas for pairings and accompaniments, and a discussion on the history of cheese at Christmas and other traditions. You'll taste a selection of classic festive cheeses as well as some more unusual examples, and make your own crackers to take home.




Above Sea Level
Saturday 16th December, 4.30pm
"Christmas wines with Above Sea Level"


About the workshop:
The Christmas table is famously full of delicious merry delights, but choosing wine to go with your turkey (on top of extensive Christmas shopping duties) is enough to send you into a tailspin. Aimee Hartley, founder of wine magazine and events platform Above Sea Level will help you match the perfect wine to the perfect festive dish, from what to drink with your pigs in blankets, to the right tipple for your Christmas pudding and cheeseboard. Aimee likes to do things a little differently, so she'll be challenging some preconceptions of food and wine matching along the way.




Elly Pear
Sunday 17th December, 12pm
"Festive flavours & Christmas leftovers with Elly Pear"


About the workshop:
Cook, author and café owner Elly Curshen will share recipes from her latest cookbook 'Elly Pear's Let's Eat: Simple, delicious food for everyone, every day' in this special cookery demonstration. Focusing on winter ingredients and Christmas leftovers, you'll pick up lots of tips and tricks to eat well as the days grow colder and the festive season begins. Elly's approach to food and cooking perfectly suits the modern-day cook and is packed with innovative flavours, interesting textures and a strong garnish game to boot.




Made in Arts London
Sunday 17th December, 1.30pm
"The art of recycling imagery with Made in Arts London"


About the workshop:
Rob Halhead-Baker began his career as an illustrator who became fascinated with the way collage can be used to bring forgotten images back to life, creating new ideas and narratives. Rob will be demonstrating how to create analogue collages by creating textures and recycling imagery, perfect gifts to give loved ones for Christmas. Use collage to make a new invention, a fantasy stage, a mythical animal or something sentimental, the options are endless. The workshop will supply books and magazines with images to use, but also welcomes anyone wanting to bring their own.




Ren London
Sunday 17th December, 3pm
"Block printing & textile design with Ren London"


About the workshop:
Ren London is a textiles brand that specialises in fresh, contemporary, hand printed linen products. This is an introductory block printing workshop for anyone who is interested in textile design or simply wants to learn a new craft. Founder Ren Valuzyte will introduce you to her style of block printing and you'll come away with your own soft linen tea towel to keep for yourself or a gift for someone special this holiday season.




Kamm & Sons
Sunday 17th December, 4.30pm
"The art of the aperitif with Kamm & Sons"


About the workshop:
Ex-bartender and founder of British aperitif Kamm & Sons, Alex Kammerling will take you on a historical tasting tour of the aperitif. Alex will guide you through the different styles and production methods from the first Italian vermouth brand, Antica Formula, through to dry French styles and more bitter drinks like Aperol and Campari, finishing with his own aperitif made with 45 botanicals.




LOCATION
Canopy Market, West Handyside Canopy, off Granary Square, Kings Cross, N1C.
Get Directions

- £0